Breakfast on the Bosphorus and dinner cruises are affordable options for SA tourists
Turkey has become the destination on everyone's lips thanks to its captivating attractions, history, culture and especially its cuisine. And for economically-challenged South Africans looking for a getaway where you get more bang for your Randellas, Turkey offers a whole host of affordable attractions, activities and accommodation. 
When it comes to the food scene in Turkey, South Africans will love the unique Mediterranean and Middle Eastern fusion that makes Turkish food so popular. Rich aromas and decadent textures, flavourful meats, fresh salads, and mouth-watering desserts all make up the treasure that is Turkish cuisine that will have you begging for more. 
Thanks to the easy e-visa to Turkey for South Africans and the almost 1:1 exchange rate, you can be wining and dining in Turkey soon. Here is a look at some of the must-try food experiences waiting in Turkey.
Explore the Grand Bazaar in Istanbul
One of the best places to start the culinary exploration is Istanbul, the cultural capital of Turkey. The city is renowned for its historical landmarks, stunning architecture and vibrant food scene. The Grand Bazaar, a sprawling market dating back to the 15th century, is a must-visit for South African travellers. Here, you will find a kaleidoscope of colours and aromas, with stalls brimming with spices, teas, dried fruits, and traditional Turkish sweets. The vendors are friendly and welcoming, often offering samples to entice passersby. 
Turkish delights, a classic treat loved by locals and tourists alike, come in a wide variety of flavours and textures. From rose and pistachio to pomegranate and mint, these chewy and sweet delicacies will transport you to a world of culinary bliss.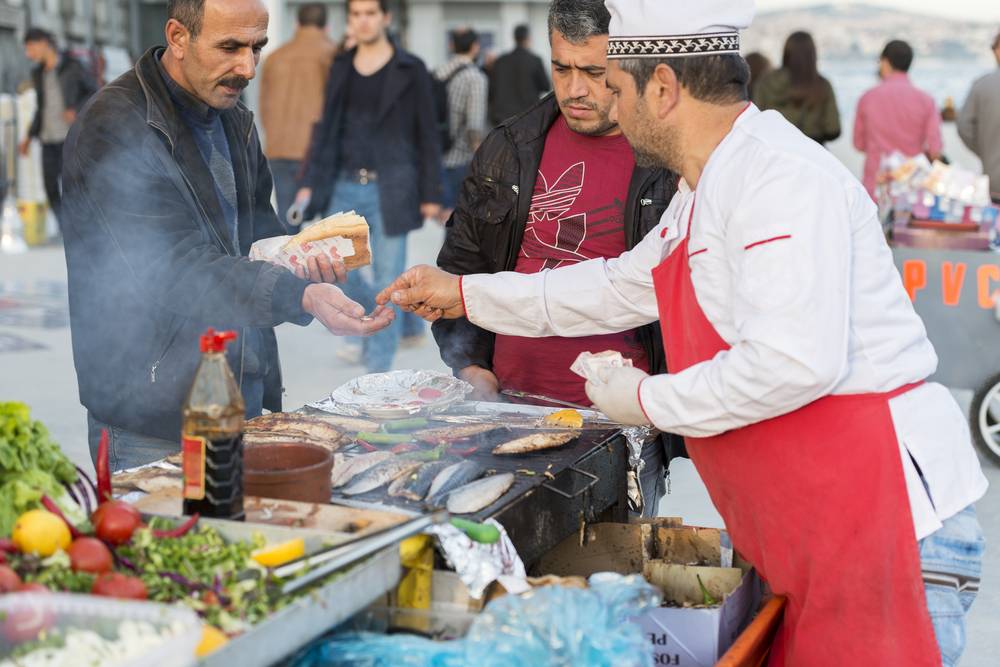 Indulge in breakfast on the Bosphorus
Turkish breakfast on the Bosphorus is a delightful experience that combines the beauty of Istanbul's iconic waterway with a spread of delectable dishes. As the sun rises over the shimmering waters, locals and tourists alike gather at waterfront cafes and restaurants to indulge in a traditional Turkish breakfast, known as "kahvaltı". The table groans with treats, including fresh bread, cheese, olives, jams, honey and butter. Slices of succulent tomatoes, cucumbers, and peppers add a refreshing touch, while boiled eggs, savoury pastries, and Turkish tea complete the feast. 
The combination of flavours, from the creamy feta cheese to the sweet and tangy preserves, offers a perfect harmony that tantalises the taste buds. Paired with panoramic views of the Bosphorus, Turkish breakfast by the water becomes an unforgettable culinary experience for anyone visiting Istanbul.
Dinner cruise with live entertainment
A dinner cruise in Istanbul is a magical experience that combines a delectable meal with breathtaking views of the city's iconic landmarks. As the sun begins to set, the shimmering lights of Istanbul create a captivating backdrop for an unforgettable evening. Boarding a luxurious cruise ship on the Bosphorus, guests are treated to a sumptuous dinner featuring a variety of Turkish and international dishes. From succulent kebabs and fresh seafood to flavorful mezes and delectable desserts, the culinary offerings cater to every palate. 
As the ship glides along the water, passing under illuminated bridges and passing by magnificent palaces, guests can enjoy live music, traditional Turkish entertainment and a vibrant atmosphere. The dinner cruise in Istanbul offers not only a feast for the taste buds but also a feast for the senses, creating memories that will last a lifetime.
Eat street food
One of the most iconic Turkish dishes that South Africans travelling to Turkey should try is the humble kebab. Istanbul is famous for its delicious kebab joints, serving succulent meat skewered and cooked to perfection. Whether you prefer lamb, chicken or vegetarian options, the kebab houses in Istanbul offer a wide selection of mouth-watering delights. Don't forget to try the traditional döner kebab — thinly sliced meat cooked on a vertical rotisserie and served in warm pita bread with fresh salad and flavourful sauces.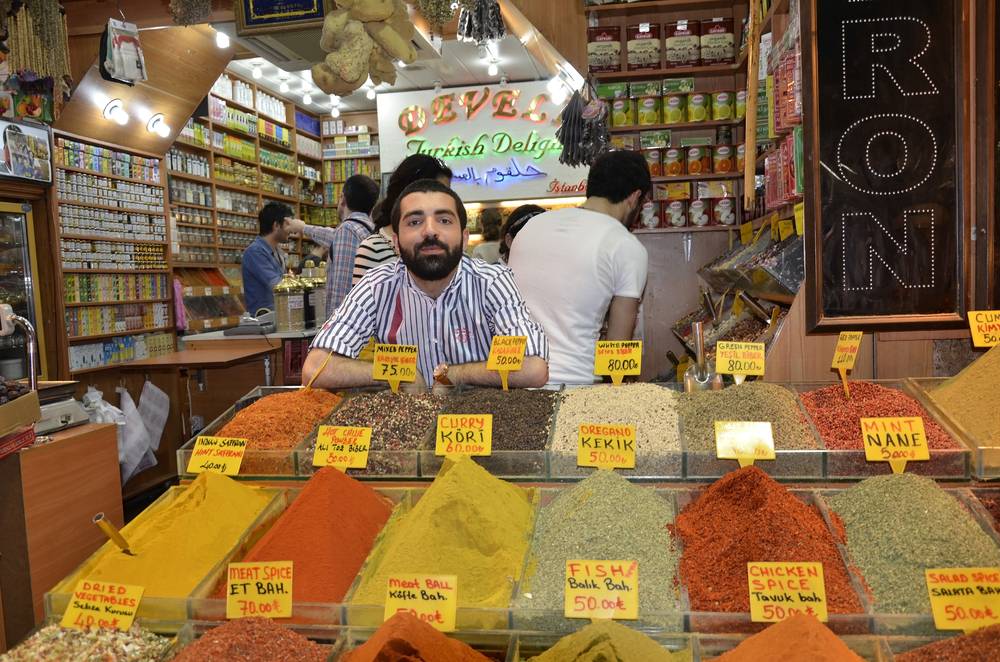 Grab seafood on the Mediterranean 
Many South Africans can only dream of indulging in succulent seafood on a Greek Island but Turkey's Mediterranean coast is affording many South Africans a taste of the good life at a fraction of the cost. Swap your Club Mykonos holiday for a break on the Turkish Riviera and eat your heart out from a selection of the finest seafood. From quaint coastal villages to bustling seaside towns, you'll find charming restaurants and seaside taverns serving up the catch of the day. Indulge in mouthwatering grilled fish, succulent shrimp, tender calamari, and plump mussels, all expertly prepared to enhance their natural flavours. 
Savour the taste of the sea as you enjoy your meal accompanied by stunning views of the azure Mediterranean waters. Whether it's a traditional meze platter brimming with marinated seafood, a hearty fish stew or a simple grilled fish served with fresh lemon and olive oil, the seafood experience on this coast of Turkey is unforgettable.
From the vibrant markets of Istanbul to the charming restaurants in various cities, the country offers a plethora of flavours and dishes that will satisfy any palate. So, pack your bags, prepare your taste buds, and get ready to embark on a delightful culinary adventure in Turkey.