It's all about a balanced diet, they say. You can't have fried boneless wings and brews for every meal, they tell me. Daily Whitey's milkshakes are not a reasonable source of dairy, they insist. 
From what I've learned, a good meal should pull from a variety of food groups. You need your protein, your grains, your fruits and vegetables and your dairy in each meal that you can get. 
And sure, on Thanksgiving this week, I'll get that (plus the forgotten food group called "pumpkin pie"). But where's the fun in Thanksgiving side segmentation? I prefer to have my food groups all in one bite. 
Enter the handheld beauty. The best invention since sliced bread, something made possible only by sliced bread: the sandwich.
I'm a fiend for a good sub, or hoagie, or hero, or whatever you want to call it. It's got all the food groups, and with the right combination and condiment application, it's the tastiest and simplest lunch. 
Cheers to John Montagu, the 4th Earl of Sandwich, for inventing this timeless meal. And cheers to the Village Corner Deli in Davenport for mastering it. 
The dish: Smoked Turkey Pesto (#15)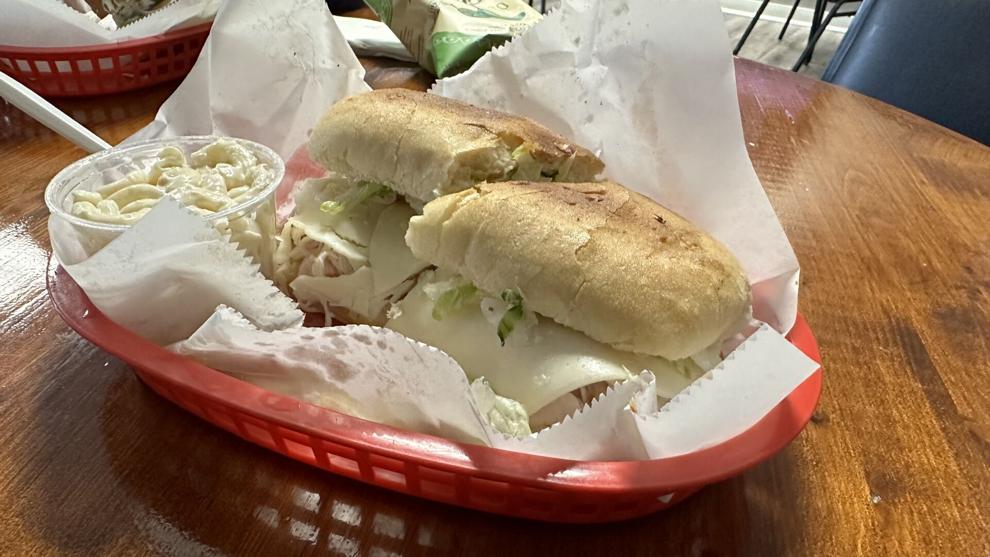 Forget about Subway. If you're craving a sandwich, go to the Village Corner Deli. The shop has 21 different premade sandwich options, with the ability to go fully custom, if that's your jam, too.
Currently, I can't get enough of the Smoked Turkey Pesto sandwich. It's made with smoked turkey, provolone cheese, lettuce, tomato and pesto mayo, inside a toasted ciabatta hoagie bun. 
The sandwich comes cold but is good served hot, too. This thing is packed with flavor. The Corner Deli sandwich virtuosos apply a generous slab of pesto mayo and enough turkey to where you can expect a few slices to land in your tray, or your lap.
The crunch of the toasted ciabatta is piquant, though a bit greasy on the hands. If you want a dainty little sandwich that delicately dollops the stomach, this may not be your kind of deli. This is a feast. Grab a healthy supply of napkins. 
I order the No. 15 sandwich with a side of macaroni salad, but you can also opt for soup, potato salad or chips, if you prefer. 
The price: $8.87, after tax
This is where the Village Corner Deli really stands out. You can't even get a full sandwich this cheap at a fast-food joint anymore. Every sandwich on the menu costs the same: $8.29, before tax, and $8.87 after. 
Not to mention, the Corner Deli offers a punch card. And after six sandwich purchases, the seventh comes free. Believe me, after trying a sandwich, you'll fill the punch card fast. 
Location: The Village of East Davenport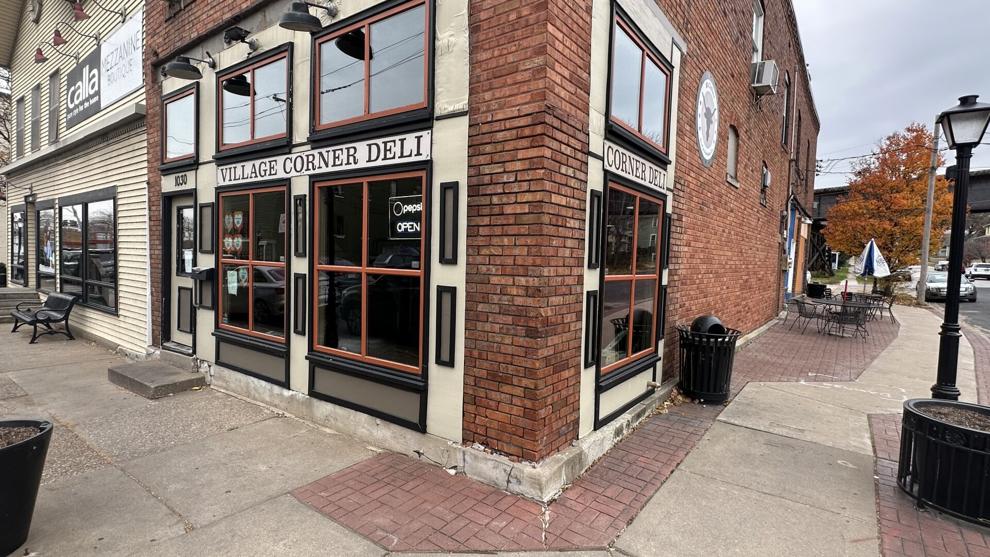 The shop is located at 1030 Mound St. in The Village of East Davenport. There is often street parking available, and a bigger lot down the street if needed. Village Corner Deli has been open since 2007. Now, it is open from 10 a.m. to 3 p.m., every day except Sunday. 
The ambience: Fast, busy and loud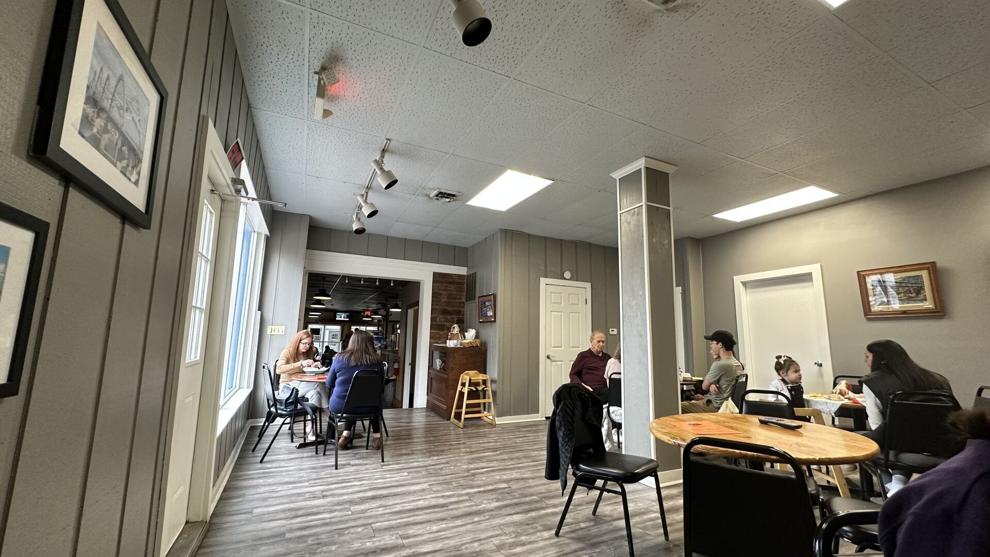 Call ahead on your sandwich order if you can because the lines at the Village Corner Deli can stack up during peak lunch hours. Once inside, the ambience has the hustle and bustle of a busy New York-style deli. 
If the noise of efficiency isn't your flavor, there is the reprieve of a quiet dining area in the store's back, lined with wall art depicting the Quad-Cities' various bridges. It also has two TV screens that when I've visited have been showing political television — a rule of thumb for Thanksgiving this week might be "No politics at the dinner table," but that isn't quite the case at the Corner Deli.
Be ready with your order when you get to the counter because there isn't much time for messing around. Service is extremely fast and friendly, and the shop's clerks cut right to the chase. When a delicious sandwich's ETA is on the line, I can't complain.