Turkish-German airline SunExpress will commence flights operating to and from the Eastern European country of Georgia at Tbilisi International Airport. Last week, the airport's owner, United Airports of Georgia (UAG), confirmed that service would begin in May.
The leisure and domestic carrier will enter the Georgia market with three routes to the country's capital. The service is also reportedly the first time SunExpress has operated regularly scheduled flights to the former Soviet republic.
At the 54th ITB Berlin Convention that showcased Georgia as its host country this year, Irakli Karkashadze, the Director of UAG, discussed the final details of the airline's operation and management.
Photo: Markus Mainka/Shutterstock
According to Agenda.ge, Karkashadze said he was delighted with one more new airline entering the Georgian airline market. Before getting started, he additionally noted that SunExpress would hold an introductory meeting for tour operators and travel agencies in Tbilisi, with the support of UAG, to promote the growth of ticket sales.
Details on the inaugural routes
SunExpress will introduce the new routes in stages. Starting May 28th, the low-cost airline will offer flights between Tbilisi and Antalya, while flights from İzmir and Turkey's capital city of Ankara will reportedly begin on June 2nd and June 5th.
Flights between the Georgian capital and the three Turkish cities will be offered five times a week in the first stage. The routes will be performed with direct regular flights between the capitals of Turkey and Georgia with a frequency of one time a week and from İzmir and Antalya – two times a week in each direction, according to Agenda.ge.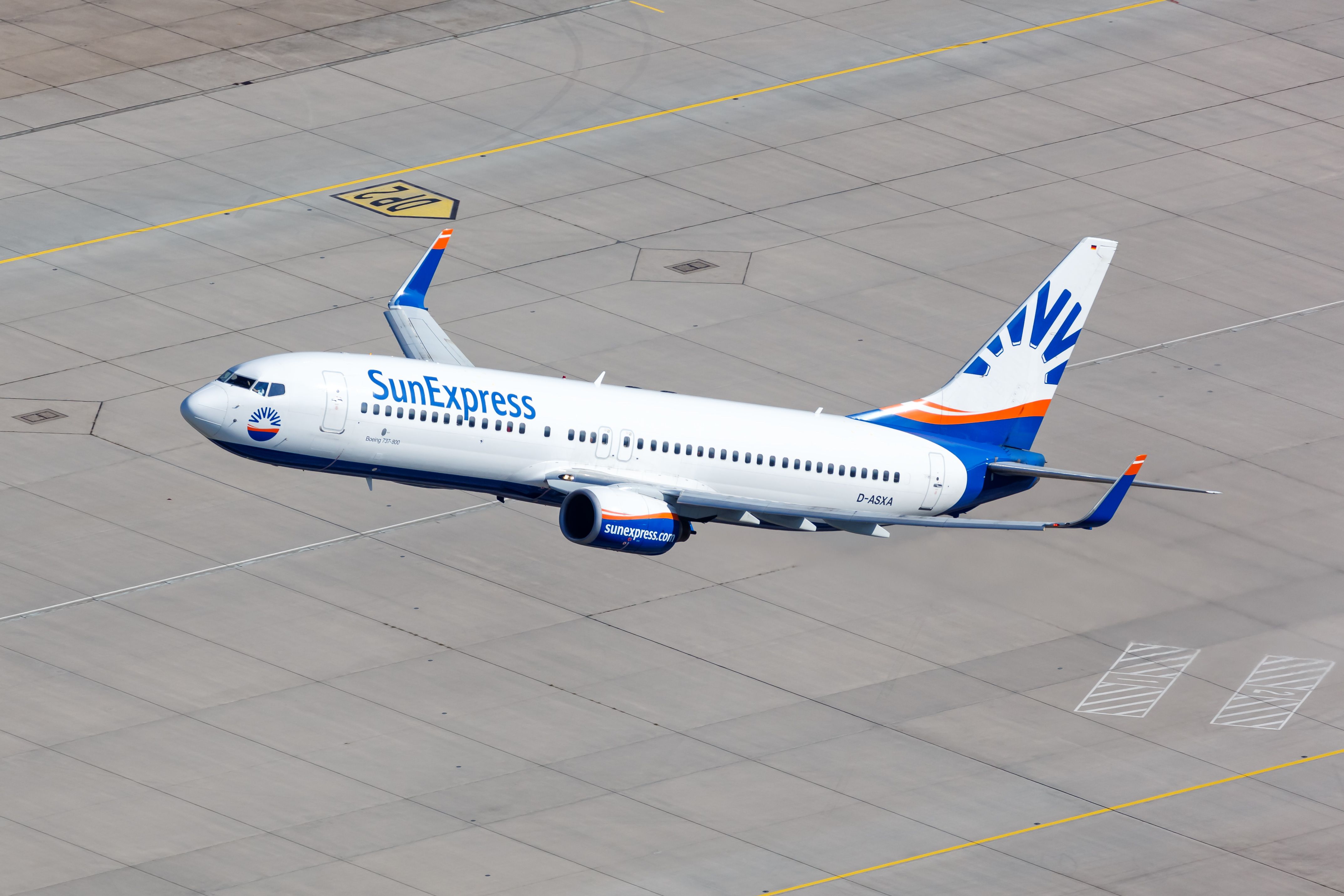 Photo: Markus Mainka/Shutterstock
SunExpress' planned entry to Georgia reportedly comes after CEO Max Kownatzki told Aviation Daily last year that the carrier was evaluating new markets to connect to its home turf, the Turkish Riviera.
"Destinations like Dubai, Bahrain and Kuwait can support us in balancing our seasonality," he said. "The traffic rights are not a hurdle between Europe and Turkey, allowing for very dynamic growth there, but in the Middle East, they are rather restricted and differ from country to country. Hence, we are taking a step-by-step approach here."
The airline will face competition on all three routes with rival Pegasus Airlines.
In May 2021, Pegasus began flying to Tbilisi from Antalya and added a route from Izmir the following month. Year-round flights from Ankara started in November of that year, according to Routesonline.
Carrying 10 million passengers
SunExpress, the main airline of İzmir and Antalya, was founded in 1989 as a joint venture between Turkish Airlines and Lufthansa. The carrier plans to increase its fleet to 60 aircraft this year, which is 11 additional aircraft from the summer of 2022.
Also in 2022, the airline initially targeted to transport nine million passengers. This year, the airline said it is likely that 10 million travelers will fly on the carrier.
"As Türkiye's tourism ambassador, we are even more determined this year to carry out our mission of promoting tourism and travel to Türkiye in close collaboration with our industry partners," the airline stated.
Sources: Agenda.ge, Routesonline